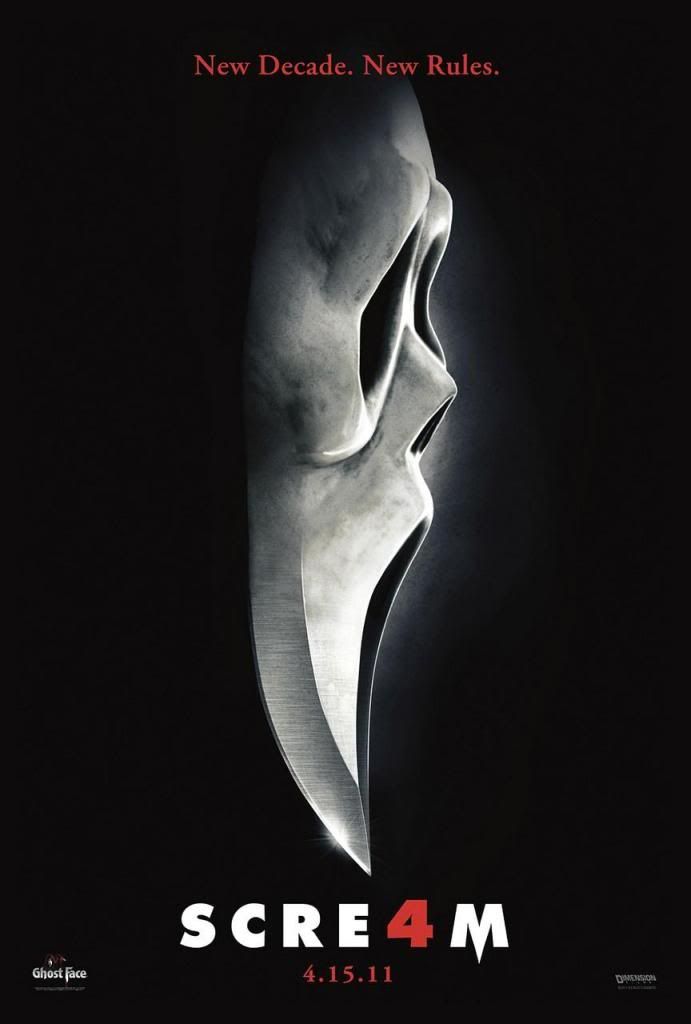 Director: Wes Craven
Stars: Neve Campbell, Courtney Cox, David Arquette
Plot: Sidney Prescott returns to Woodsboro after ten years as part of a book tour, coinciding with another Ghostface killing spree.
If you thought the Scream franchise had been milked completely dry after a trilogy which significantly depreciated in enjoyment with each instalment, think again. Not only does Neve Campbell and Co. return for even more stabbing fun with Ghostface in number four, rumour has it that a fifth film is in the works. Even with the pointless Scary Movie vehicle which spawned another four (also soon to be five) films, surely the tired slasher movie genre is in need of a long, well-earned rest.
Neve Campbell's film career has been defined by Scream, so it surely wouldn't be the same without her character Sidney who decides to include Woodsboro on her tour promoting a new book about her experiences. Enter Ghostface, who decides this would be a good time to terrorise the town with a series of gruesome murders using the original phone technique with the obligatory horror movie quiz thrown in for good measure.
As there seems to be only one journalist and a handful of police in Woodsboro, it's down to Gail Wethers-Riley (Cox) and Dewey Riley (Arquette) to help Sidney and her cousin Jill (Emma Roberts), whose high school friends are being picked off, one by one. There are several nods to the original film as the killer tries to re-create the murders once again but with Sidney as the eventual victim, as all her bad memories come flooding back (and she wasn't the only one).
The plot twists and turns so much that you actually expect it to – ironically becoming predictable rather than surprising. A third sequel was never going to be a patch on the original, which was fun, creepy and cleverly scripted – every scene just feels forced and tired, trying and failing to recapture the popularity of the first.
The poor box office figures spoke volumes about how audiences feel about the Scream films – let's hope Dimension Films take note.
Rating: